Let's Plan Your Perfect Wedding
welcome
about us
We Plan & Design Weddings
That Capture the Imagination
Weddings are significant events in people's lives and as such, couples are often willing to spend a considerable amount of money to ensure that their weddings are well-organized. Wedding planners are often used by couples who work long hours and have little spare time available for sourcing and managing wedding venues.
more about us
inspiration
Exclusive Design by the Best Florists
The floristry business has a significant market in the corporate and social event world, as flowers play a large part in the decor of special events and meetings
visit gallery

French Bride and French groom get married in the Bahamas
With Chenelle from "Truly Me Weddings", our dream came reality.
She was responsible for us, she spend time with us by mails (we live in France) month ago before the wedding and face to face when we were in the Bahamas.
She understood what we wanted; The wedding was perfect.
We are very glad to find a wedding planner like her and a Reverand like her husband.
Thank you Truly Me Weddings
Sabrina & Romuald

Truly Me Wedding is the bomb.com
Truly Me Wedding is the bomb.com. From the very beginning to the end they have proven exceptional quality service to Arone and I. The daily, weekly and monthly checks were very professional and must I say well detailed. We didn't usually have much questions after the sessions because they executed very well and most questions were answered before asking. I would definitely recommend them to anyone planning any event. What we loved and appreciated was the choices they gave with other vendors not being bias and giving sound advise about all. Truly Me Wedding went above and beyond on the day because even when all hell was breaking loose they held it down because making us happy was priority!!

I appreciated the flexibility and quality of service received. Truly Me weddings worked with my ideas and even made them brighter.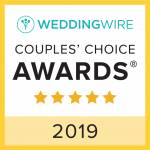 Give Feedback
contact form