Let's Plan Your Perfect Wedding
welcome
about us
We Plan & Design Weddings
That Capture the Imagination
Weddings are significant events in people's lives and as such, couples are often willing to spend a considerable amount of money to ensure that their weddings are well-organized. Wedding planners are often used by couples who work long hours and have little spare time available for sourcing and managing wedding venues.
more about us
inspiration
Exclusive Design by the Best Florists
The floristry business has a significant market in the corporate and social event world, as flowers play a large part in the decor of special events and meetings
visit gallery

I appreciated the flexibility and quality of service received. Truly Me weddings worked with my ideas and even made them brighter.

I was very specific in what colours I wanted for my wedding, the kind of flowers I wanted, and determined to stay within my budget. The team was very helpful during consultations and by the wedding day delivered beyond my expectations. Had to keep my bouquet after the wedding. Very impressive work.

I have no regrets with choosing and working with Truly Me Wedding Services. Very efficient service, good customer service, creative ideas and do everything to make your dream wedding come to life.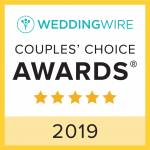 Give Feedback
contact form